Sullivan Team, Kathy & Terry Sullivan
 Welcome To Boston's North Shore, RE/MAX 360
We have helped over 1,700+ Clients Buy and Sell North Shore Real Estate
Luxury & Water-Front Properties • Homes • Condos • Multi-Families • Investment Properties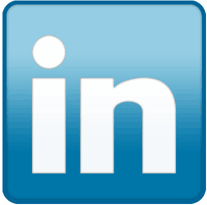 Property Search
Contact Kathy and Terry Sullivan
Mortgage Information




Standard Property Search




Luxury Homes
Mortgage Information
Real Estate Investor Center
Our Listings and Recent Sales
Click photos to view listing details:
































































































































































Hamilton Home for Sale
$545,000
10 Homestead Circle, Hamilton, MA
SOLD!
_________________________



















































We've helped over 1,700+ Buyers, Sellers and Investors
buy and sell North Shore Massachusetts multifamily houses, condos, land and multi family homes.
If you are a real estate buyer, please ask about our Buyers' Agent program.
We will help you find your perfect North Shore property, avoid costly mistakes, and save money.
We represent Buyers and Sellers in the following Massachusetts North Shore, Essex County, towns
Amesbury, MA; Andover, MA; Beverly, MA; Boxford, MA; Danvers, MA; Essex, MA; Georgetown, MA; Gloucester, MA; Groveland, MA; Hamilton, MA; Ipswich, MA; Lynnfield, MA; Manchester, MA; Marblehead, MA; Merrimac, MA; Middleton, MA; Nahant, MA; Newbury, MA; Newburyport, MA; North Andover, MA; Peabody, MA; Rockport, MA; Rowley, MA; Salem, MA; Salisbury, MA; Saugus, MA; Swampscott, MA; Topsfield, MA; Wenham, MA; West Newbury, MA; Haverhill, MA; Lawrence, MA; Lynn, MA; Methuen, MA