To view data for every Essex County town, go to: http://www.sullivanteam.com/Properties/Reports/Public/Charts.php
To dowload the full Housing Report go to: http://sullivanteam.com/pages/EssexCountyHousingReports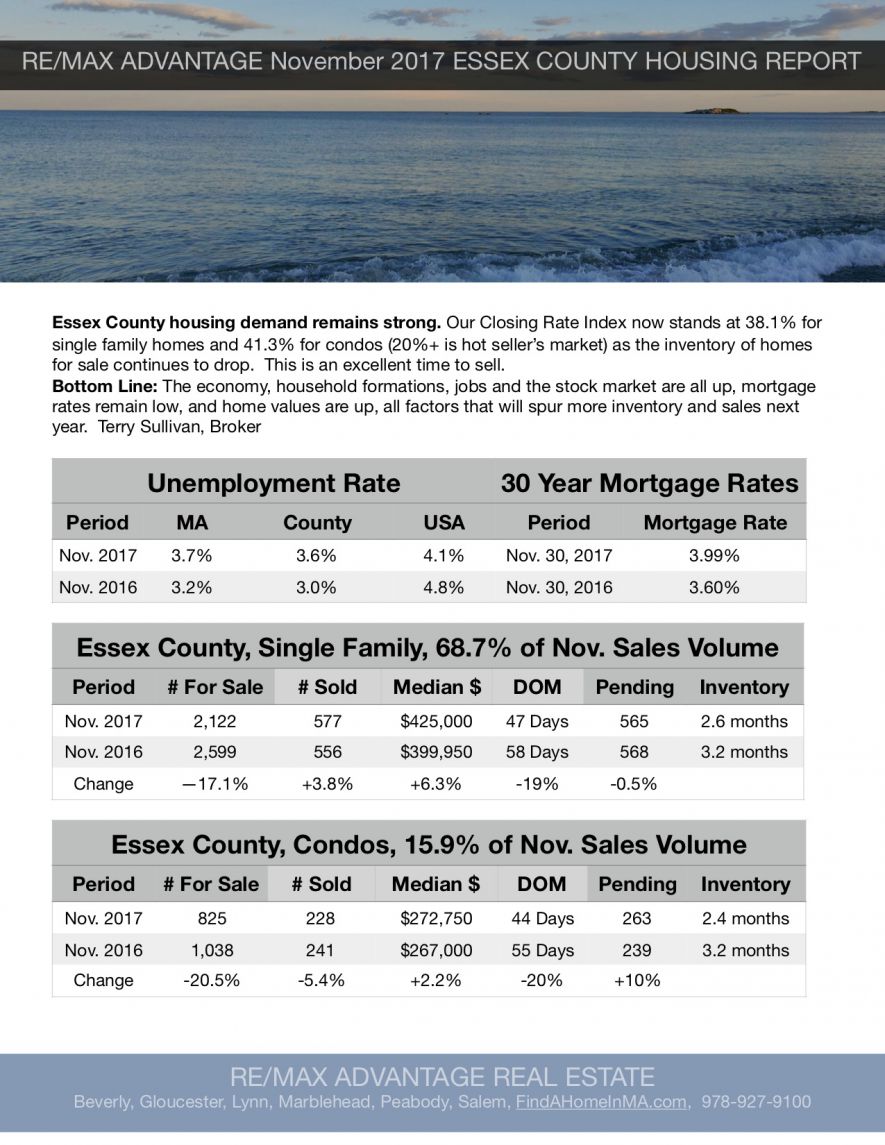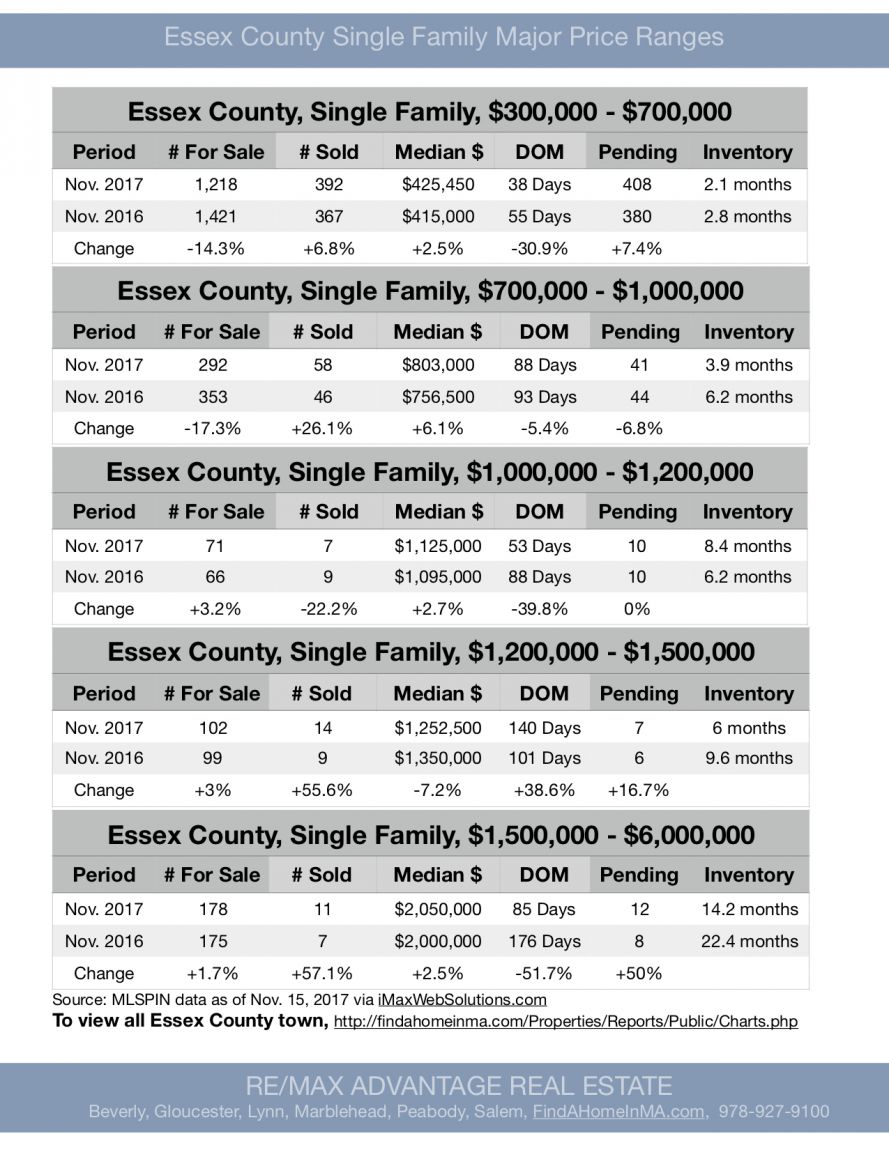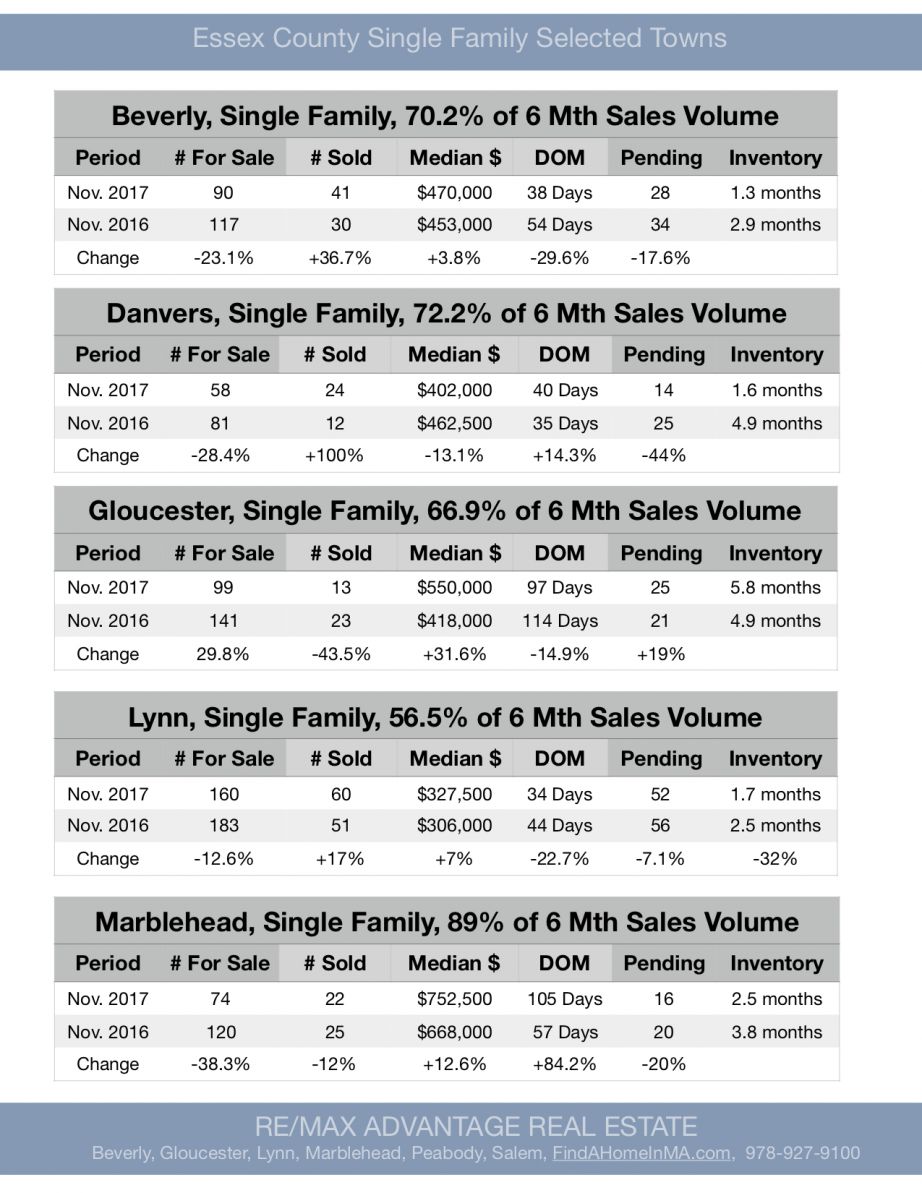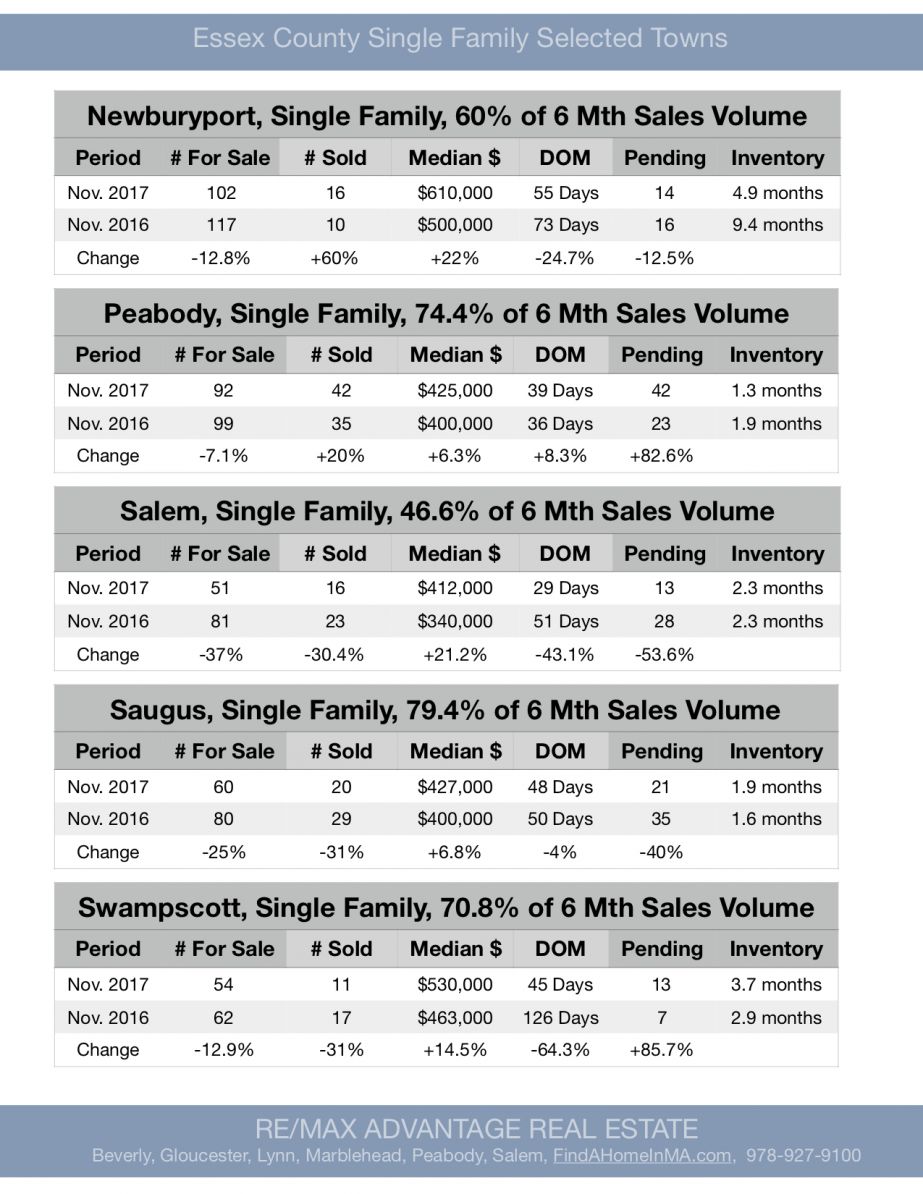 New MBTA parking garages are coming to both Beverly (500 cars) and Salem (715 cars) in 2013. However, to proceed with construction, Beverly is closing its 100 car lot on Court St. (off Rantoul St) and Salem is eliminating for 8 weeks 225 parking spaces in order to proceed with the mandatory archaeogical fieldwork before garage constructioin can begin. Both closings are effective tomorrow.
The Salem and Beverly commuter rail stations, two of the busiest in the MBTA system, are losing more than 300 parking spaces on Monday.
The T announced yesterday that it will reduce parking at the Salem station by about 225 spaces to begin archaeological fieldwork that is part of required environmental permitting for the new MBTA garage. The spaces won't be available for six to eight weeks, the T said.
After two decades of discussion, the MBTA will start construcion on a new $34 million, 500 car garage near the corner of Rantoul and Pleasant, Beverly next to the Depot Square Condos. Access will be from Rantoul St and Court St. Wokers will begin by demolishing a closed gas station and two former apartment buildings.
MBTA garage construction set to begin within weeks
BEVERLY — For at least two decades, people have been talking about the MBTA building a parking garage near the Beverly train depot.
Essex County September Market Snapshot
Market change for August 2012 vs September 2012
Home prices down -7.2%, Condos up +2.5% and Multis down -5.5%.
Home sales down -25.1%, Condo down -24.4% and Multis down -4.1%
Market change September 2011 vs September 2012 (removes seasonality)
Home prices up +1.5%, Condos up +13.9%% and Multis up +9.1%.
Home sales up +14.3%, Condos up +23% and Multis down -7.9% for multis.
| | | | |
| --- | --- | --- | --- |
| Price and Unit Sale Changes: Aug vs Sep 2012 & Sep 2011 | Homes | Condos | Multis |
| Price change August vs September 2012 | -7.2% | +2.5% | -5.5% |
| Price change September 2011 vs September 2012 | +1.5% | +13.9% | +9.1% |
| | | | |
| Unit Sales change August vs September 2012 | -25.1% | -24.4% | -4.1% |
| Unit Sales change September 2011 vs September 2012 | +14.3% | +23% | -7.9% |
MBTA approves construction of a $25 million, 515 vehicle garage for Beverly, MA to be completed in 2013. The garage will be located on Rantoul St Next to Depot Square Condominiums and will include a covered walkway over Pleasant St to the train station. http://bit.ly/OuV1zb
Dominion Energy of VA sold its Salem Power Plant to Footprint Power which plans to clean up the 63 acre waterfront site at an estimated $50 million, tear down the existing smoke stack and plant, and convert one third of the site to a state of the art, clean, gas fired power plant. The remainder of the site will eventually be converted into commercial and industrial redevelopment.
For Boston and the North Shore market area, sales are up across the board for homes, condos and multies from the year earlier period.
Prices are still falling in the single family market, condo prices were flat and may be forming a bottom, and multi-family prices are up.
For Essex County, homes sales were up a strong 12.4%, condos were up 4.7% but multi-family plummeted 22.3% as multi prices continue their upward trend.
Prices were down 3.3% for single families but rose 2.1% for condos and rose 8.3% for multies.
If unit sales continue to rise, rising prices will follow.
February 27, 2012 10:09 AM
By Jill Schlesinger
Warren Buffet's advice today on CNBC this AM. Buy single family homes with a low 30 year fixed rate mortgage. This may prove to be an individuals best long term investment.
http://bit.ly/A5qJi0

(MoneyWatch)
After declaring that he was "dead wrong" about a housing recovery occurring last year, billionaire investor Warren Buffett said that if it were practical, he'd buy up "millions" of single family homes.
During an interview with CNBC, Buffett said that if held for the long-term at low interest rates, houses could be a better asset to hold than stocks.
Of course you're not going to buy just because the "Oracle of Omaha" says so, but with rents rising nationally, it may make better financial sense to buy than rent now. Before you take the plunge into the housing market, follow these 10 steps:
Kathy and I are delighted to have our 

RE/MAX

 

Advantage

 company recognized as a 

RE/MAX Power Broker

. 


This is a wonderful honor. Kathy and I thank all our fabulous agents for making this honor possible.




RE/MAX has #1 market share in Essex County •
RE/MAX Advantage Agents outsell the competition.